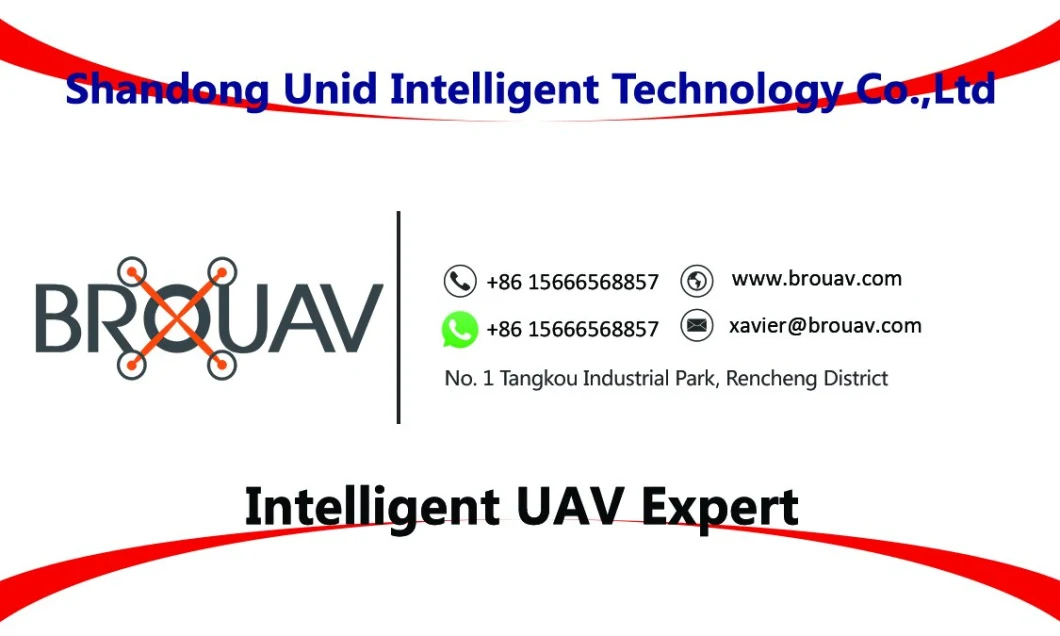 UNID High remote control efficiency 16L agriculture sprayer drone
- OEM & ODM Service -
Our products and services are all over the world, and we are committed to promoting the development of global agricultural automation.At present, more and more countries and regions begin to contact and use our agriculture drone(uav)for spraying and sowing operations.
While improving the work efficiency, it greatly reduces the cost of agricultural operations and reduces the working time.We will solve problems for you with our mature technical support and products and services.
-
Features
-
1.The fuselage adopts a closed design, which can prevent pesticides from entering the flight control system and provide safety guarantee for long-term operation.
2.Modular design of functional components, easy maintenance and upgrade.
3.Using intelligent plug-in battery
4.Use quick-plug medicine barrel
5.The arm can be quickly disassembled.
6.7075 aviation aluminum (high grade) is used for the folding part.
7.Wear the case, optimize the whole machine, and hide the medicine circuit.
8.High-pressure brushless water pump is adopted, and the ESC is fully waterproof.
9.The plant protection machine has built-in GPS and compass module, with fixed-height and fixed-point flight function, which can well maintain the spray height and spray route accuracy of the operation.
10.The height limit and flight speed limit of spraying operation can be set. The high-pressure spraying system has good automization effect. Under the wind pressure of the aircraft, the drug mist has the characteristics of strong penetration.
11.Alternating spraying function, the spray head can be switched independently.
| | |
| --- | --- |
| Model | U16L-4 |
| Product material | Aviation carbon fiber + aviation aluminum |
| Product expansion size | 1990mm*1965mm*500mm |
| Product folding size | 840mm*480mm*500mm |
| Packaging size | 1000*550*750mm |
| Maximum takeoff weight | 36KG |
| Aircraft weight | 15KG |
| Pesticide Barrel | 16L(standard a bucket) |
| Flight altitude | ≤20 meters |
| Fly time(unloaded) | 15~25 minutes |
| Fly time(loaded) | 5~13 minutes when fully loaded |
| Flight speed | ≤15 m / sec |
| Structure lift span | ≥10 years |
| Spray width | 4-8 meters |
| Hovering in the air | Hovering in any direction |
| Spray flow | 3-10L/min double pump adjustable |
| Spray system | Imported high pressure anti-floating atomizing nozzle |
| Atomization point size | 60~90μm |
| Fly control | Industrial Version GPS and Controller |
| Spray efficiency | 5~6hectares/hour |
| Safe takeoff and landing wind speed | ≤5 |
| Motor speed | 5000rpm |
| Power system | 50.4V (Full charge) |
| Charer | AC Input 100-240V |
| Lithium-polymer battery | 12S 16000mAh*1 |