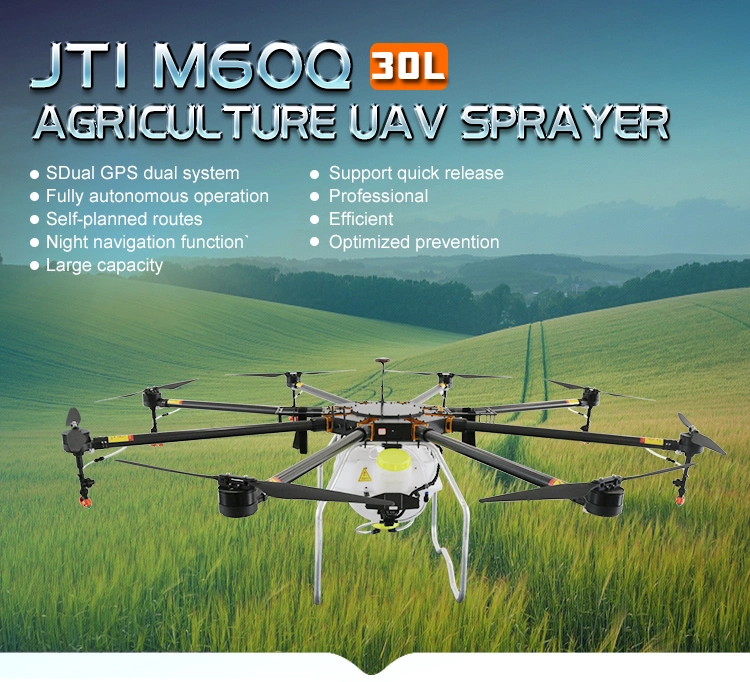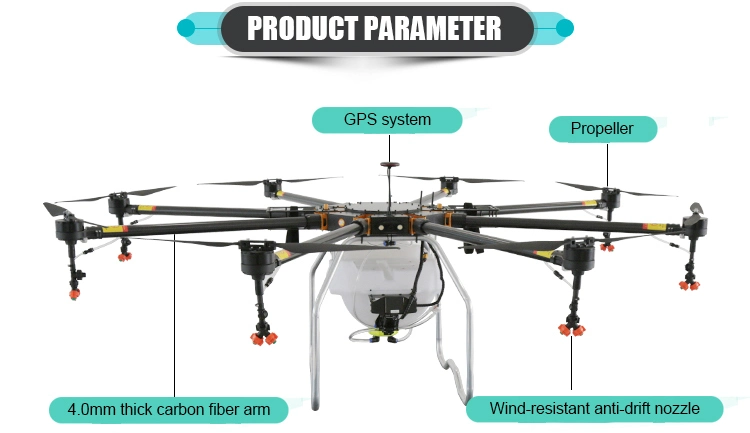 Model

JTI M

60Q

product material

Aviation carbon fiber + aviation aluminum

Product expansion size

3090mm*3090mm*680mm

Product folding size

730mm*830mm*1560mm

Maximum takeoff weight

75KG

Maximum pesticide load

45KG

Aircraft weight

20-21KG

Aircraft medicine box capacity

30L

Flight altitude

≤30 meters

Flight radius

≤5000 meters

flight duration

13~40 minutes

Flight speed

1-20 m / sec

Aircraft dynamic life

≥100,000 hours

Aircraft rack life

≥10 years

Job width

6-12 meters

Job life

13~18 points when fully loaded

Hovering in the air

Hovering in any direction

Spray flow

8-10L/min

Spray system

Imported high pressure anti-floating atomizing nozzle

Atomization point size

60~90μm

Control System

Agricultural special controller

Control efficiency

≥

66.6

acres / day

Safe takeoff and landing wind speed

≤7

Charging system

Lithium balance computer charger

Motor speed

5000 rpm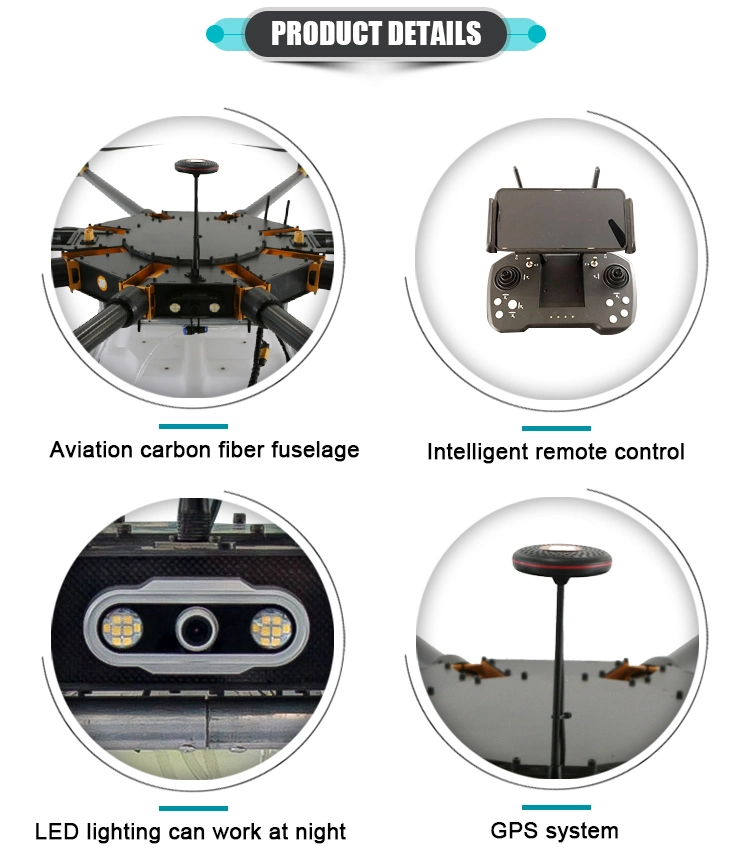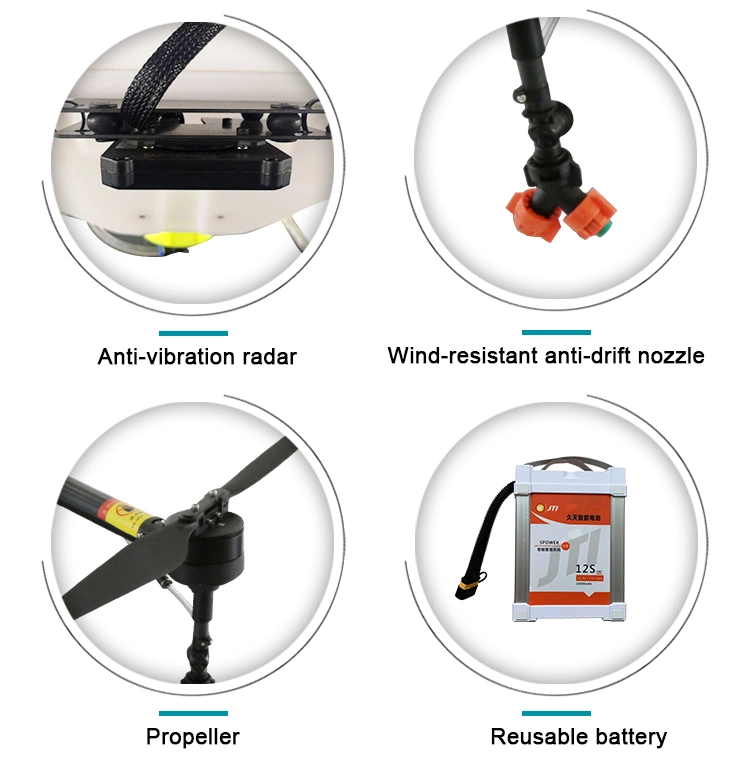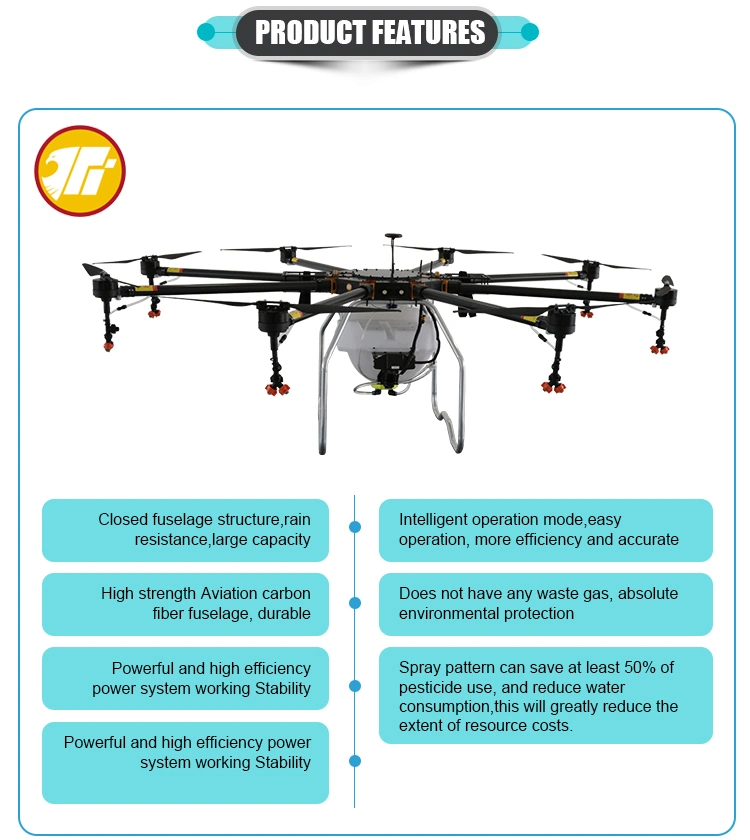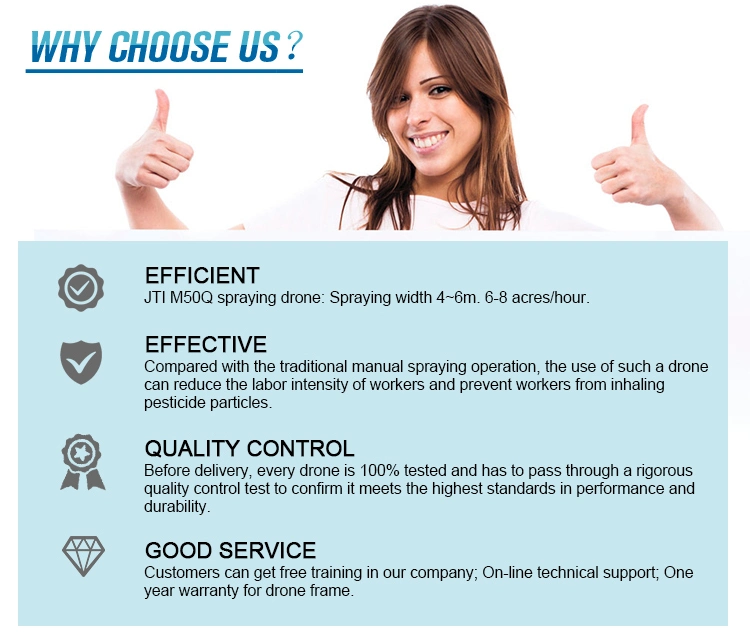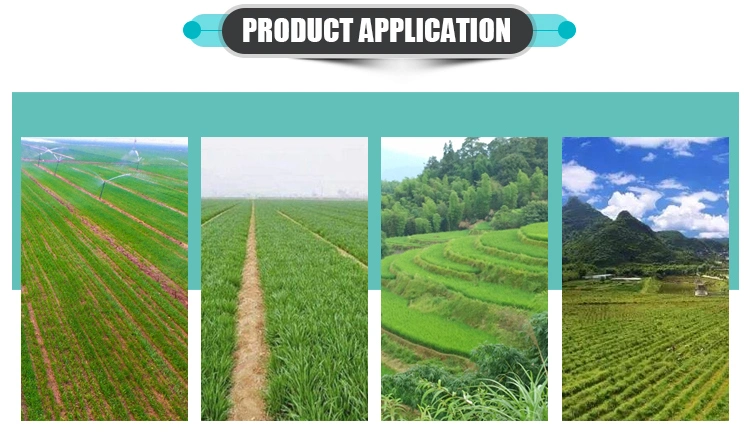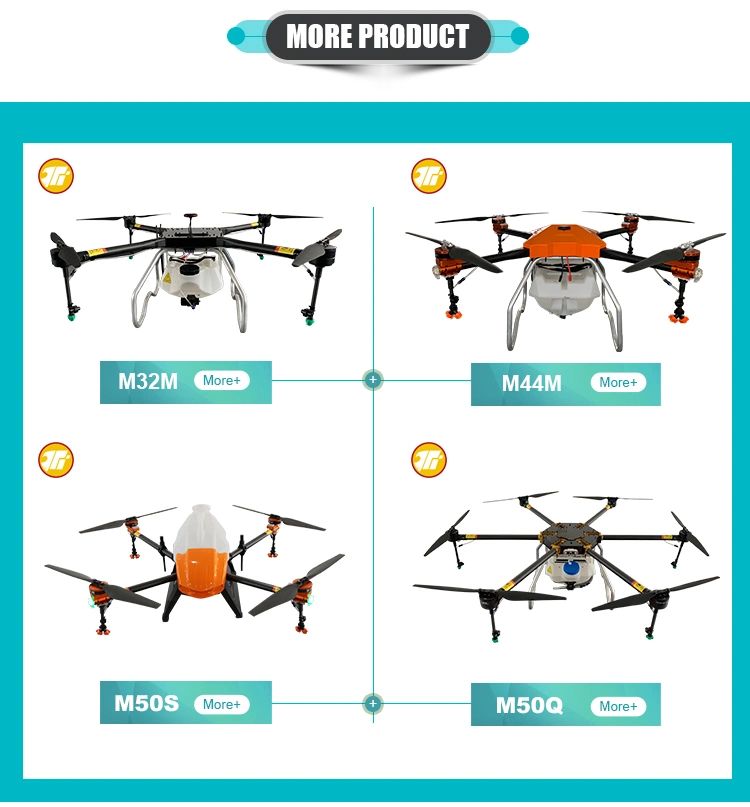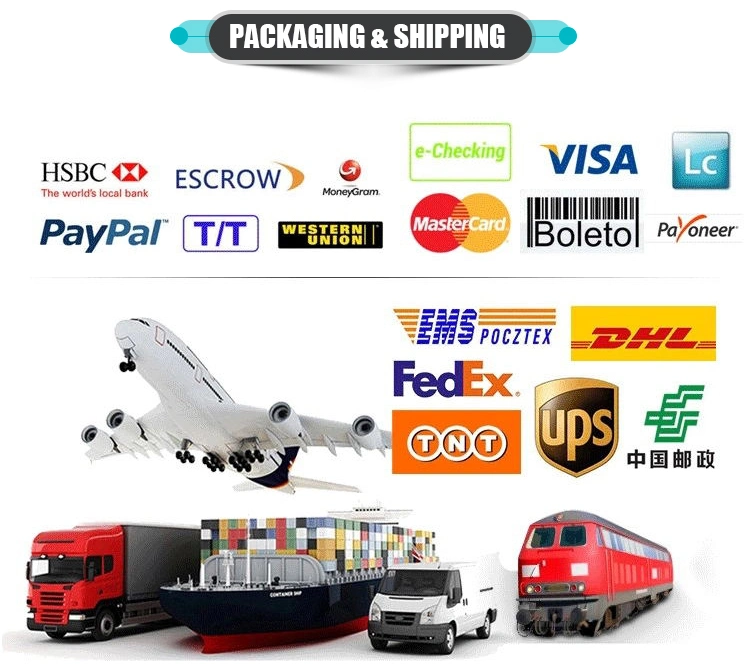 Shandong Jiutian Intelligent Technology Co., Ltd.
is a high-tech enterprise focusing on unmanned aerial vehicles. Our company has been manufacturing and selling intelligent unmanned aerial vehicles products for 11 years, such like agricultural liquid spraying drones, lighting drones, police drones, inspection drones, communication drones, vertical take-off and landing aircraft and other UAV's derivative products. Our company has a complete and scientific quality management system to ensure our product quality. At present, our business covers the application of UAV working solutions, UAV effective farming services, UAV automation control software development, UAV maintenance support and drone driving training. We will continue to research and develop high quality products for consumers.