Instruction
1. 4x4 Snorkel for NISSAN GU PATROL Y61 TB45E, TB48E, RD28ETi & TD42 Left Hand Side Models
GU Patrol Y61 Off Road Snorkel Air Intake
2. The snorkel system relocates your engine's air intake point from the relatively low and vulnerable position under the hood
to a much higher and safer location.
3. At this new location there is a constant source of cool, clean, dry air available thus improvingairflow into the engine.
4. Increases in airflow help your engine breath easier and can improve the performance of your vehicle.
Item Specifications
Brand Name
GZDL4WD Deliang Manufacture 4WD Snorkel Kits GU Patrol Y61 ,OEM 4x4 Patrol Snorkel

Item No.
DL-SNY61A 4WD Snorkel For Nissan Patrol GU

Car Model
For Nissan Patrol GU Y61 , GU Patrol series Snorkel

Fits Engine
TB45E, TB48E, RD28ETi & TD42
Condition
100% Brand New

Material
LLDPE Plastic Snorkel Auto Parts

Installation
Easy to install, with all fittings

Item condition
In stock, 100% Brand New

Packaging
Normal Export Carton,1 set per carton

Free logo printed
Available

Delivery Time
If in stock,3-5 days after received payment; If large order, within 25 days

DL-SNY61D Deliang Car Snorkel For Nissan GU Patrol Y61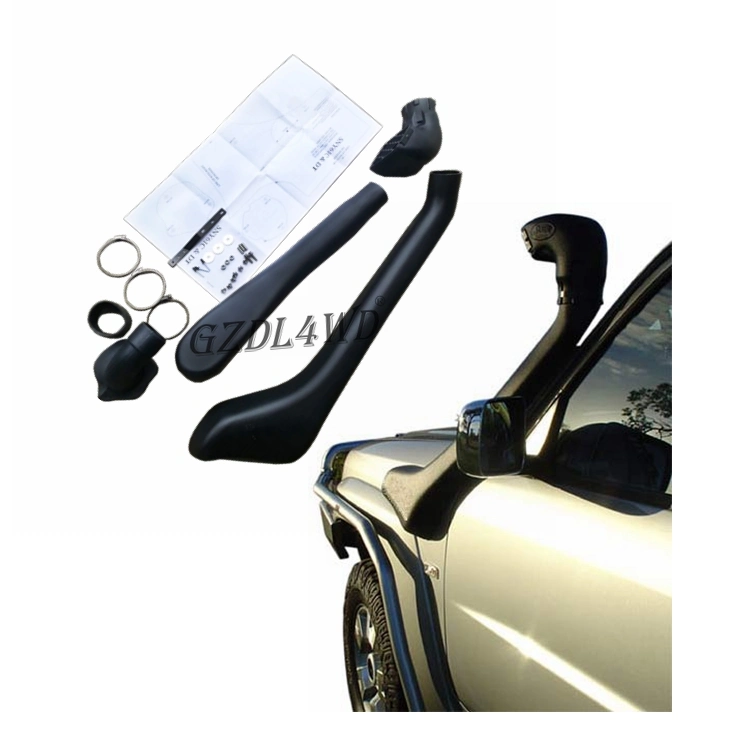 DL-SNY60 Deliang 4x4 Snorkel For Nissan GQ Patrol Y60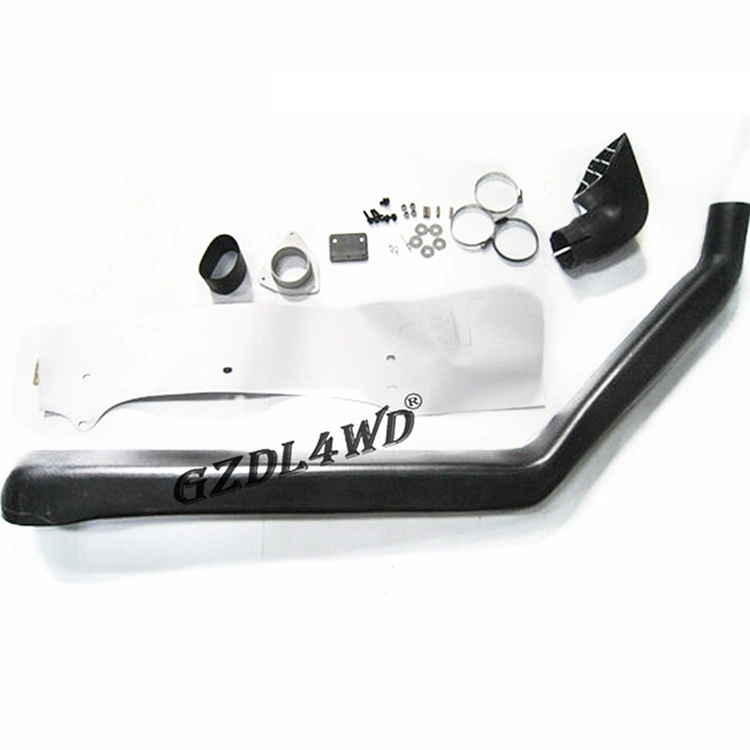 GZDL4WD Snorkel For Toyota Land Cruiser 80 Series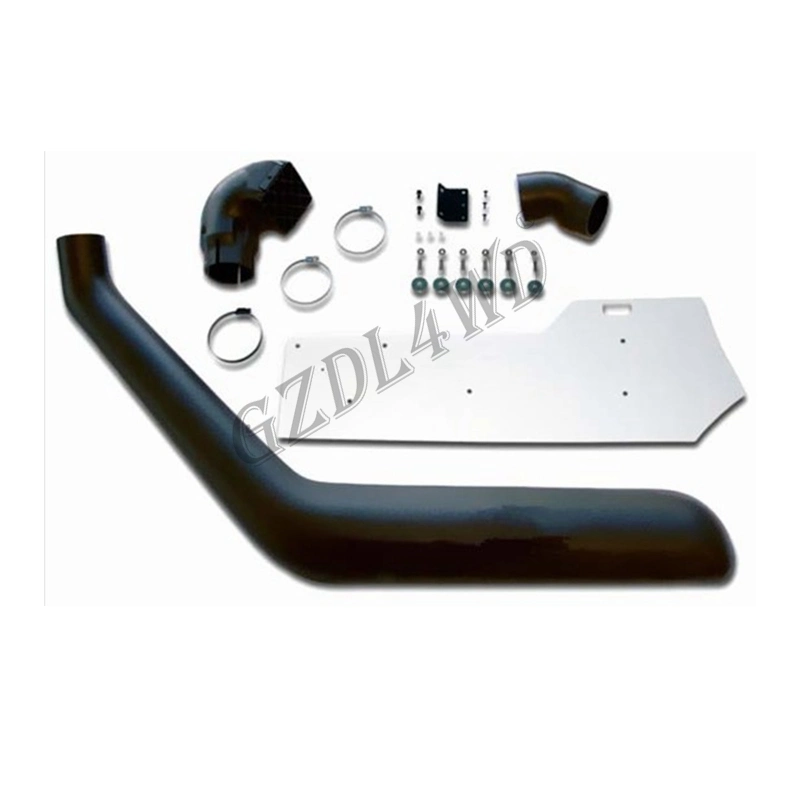 GZDL4WD 4x4 Snorkel For Hilux 167 Left Hand Side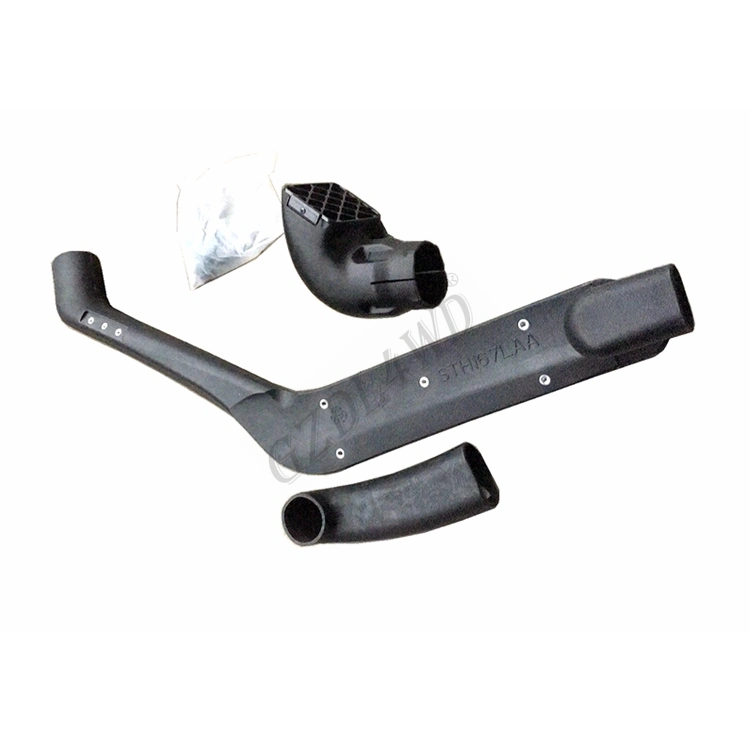 Packing & Shipping:

We are used to adopting netural packing.But special packing is available according to your requirements.
After receiving your order ,prompt delivery will be carried out without delay.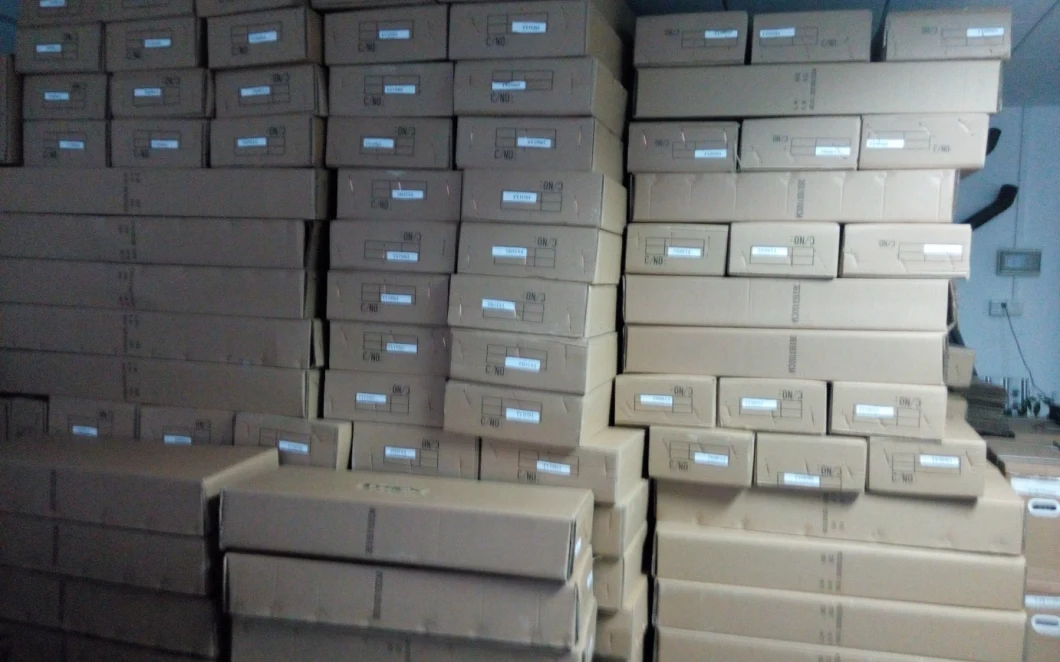 Factory & Production:
Guangzhou Deliang Auto Accessory Co.,ltd in the field of auto parts for many years, set design, development, manufacturing as a professional manufacturer.
Main products:4x4 Fender flares,4x4 snorkel,Car front grill,Electric winch and towing accessories,Bull bar,Roll bar,Free wheel hub and wheel spacer,Auto lights,Air locker,etc.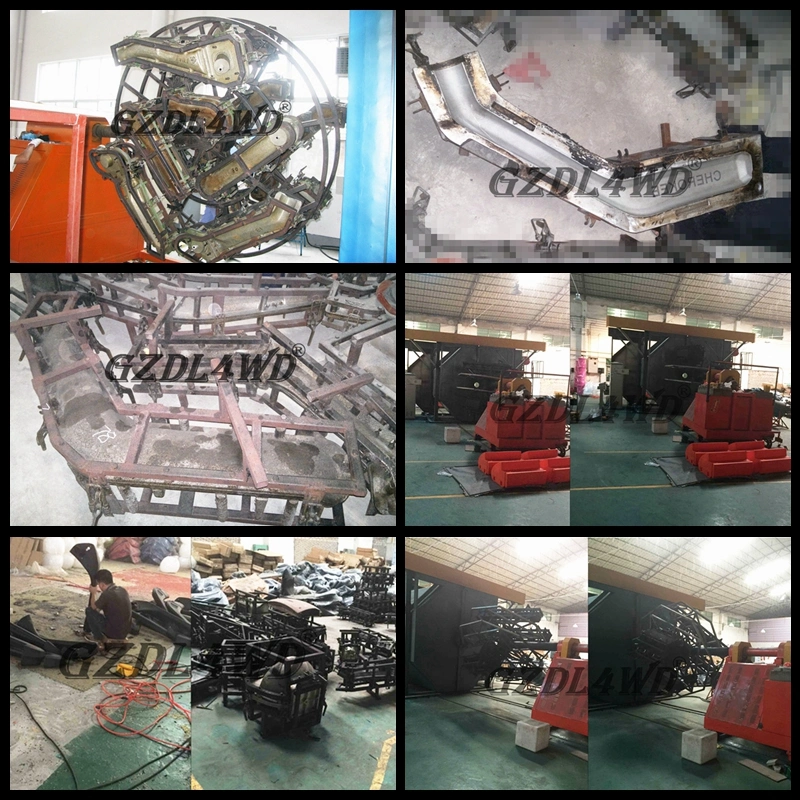 Feartures And Purpose
An Airflow Snorkel Kit will:
1. Improve airflow into the engine
2. Help the engine breath easier
3. Allow cleaner air into the engine
4. Raise the air-intake above the water level
5. Improve the performance of your GU Patrol Y61
6. They are great compliment to your car & they look great!