Wifi Gps Uav Drone Signal Jammer Detecting And Jamming Drone Controlled Signals Anti Drone System DJF400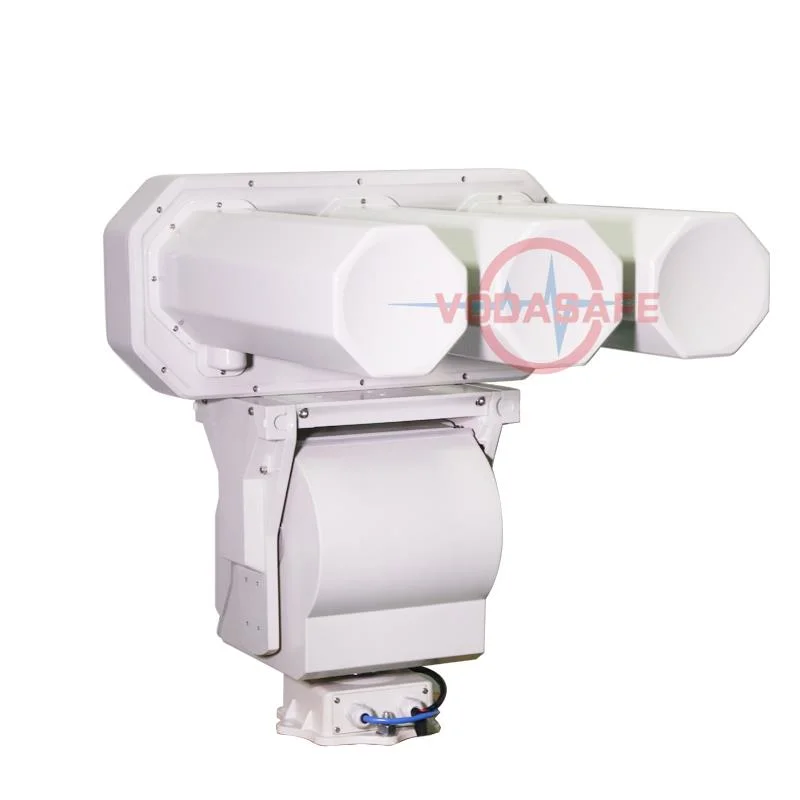 Brief Description:
The anti drone system uses photo detection as the main measure, using dual camera linkage to complete the search, detection and recognition of the unmanned aerial vehicles (UAVs) on the inner wall of the line of sight, and to drive the identified UAVs out of service or forcibly. Speed dome autonomously search low altitude target, and the location of the suspected UAV will be sent to the control host, the host control PTZ steering and high-definition bolt zoom, tracking the target, identify, identify the target after the alarm, the system can be based on Preset Mode Automatically interferes with, repels, or forcibly plunges intruding UAVs.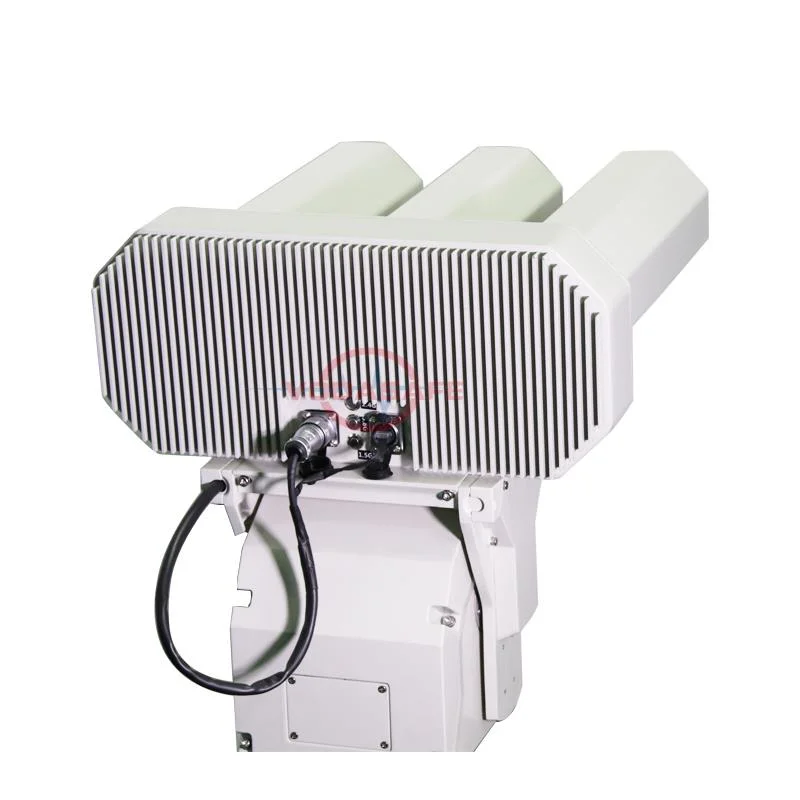 The system is scalable, allowing detection devices to access audio snooping, radio detection and radar equipment. Vehicle systems can be quickly put into use according to the needs of different venues, and networking can be used, is the best choice for emergency security projects.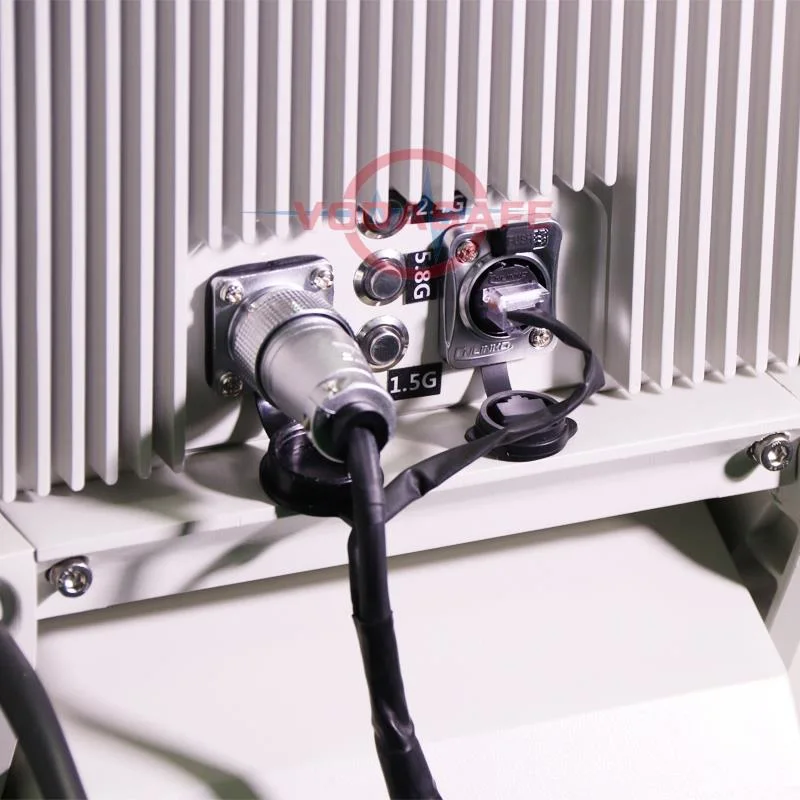 Specification:
Frequency
Band
Output Power

RC2.4G

2400-2500MHz

20W

RC5.8G

5700-5900MHz

20W

GPSL1

1570-1610MHz

10W

Optional Frequencies

GPSL2

1200-1300MHz

10W

GSM 868/912

868-916MHz

20W

RC433

430-440MHz

20W

Jamming Range

500-1500M@ Varies Depending On Usage Environment and Remote Control Distance of Drone

Total Output Power

50 Watt

Dimension

460x438x430 mm

Voltage

AC100-240V to DC 24V

Working Time

24H/7D

Inner Battery

Lithium Battery

Cooling System

Heat Sink

Net Weight/Set

9.5+12.7 Kg

Gross Weight/Carton

27kg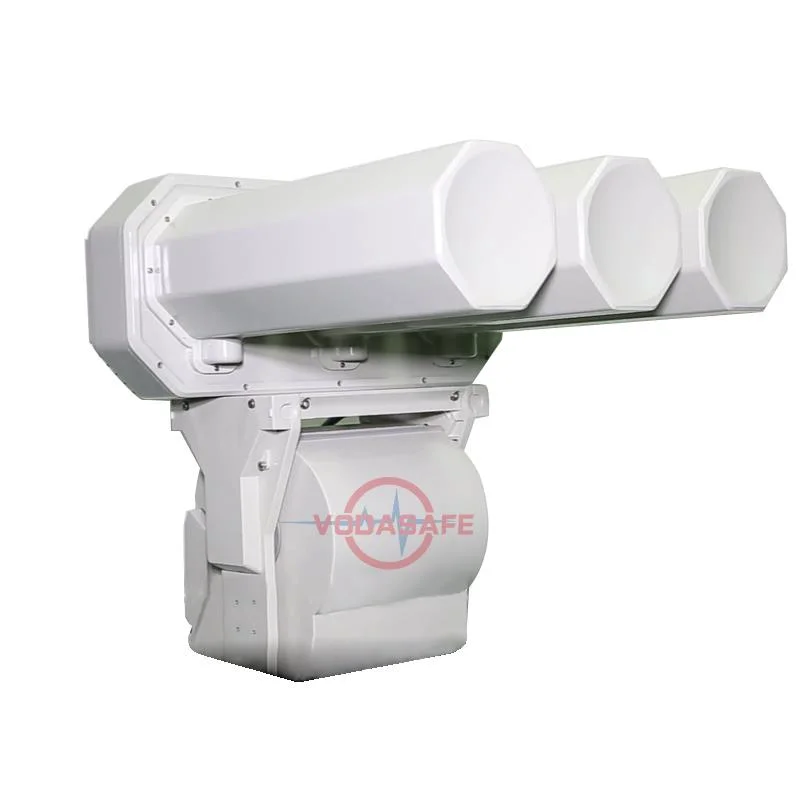 Function:
Equipment
Item
Datasheet
Photoelectric Detection Tracking

Resolution

1080p

UAV Recognition Distance

Day:≥1000m Night:≥300m

Recognize Time

<

0.5S

Multi-target Processing Capabilities

TWS,10 Batch

Electromagnetic Attack

Frequency Bands

2.4GHz:Bandwidth:100MHz 5.8GHz:Bandwidth:40MHz 1.5GHz:Bandwidth 40MHz

Power

A single frequency point: 37 ± 1dBm, according to the need to choose the output frequency

Coverage

More than 1km

Radar

System

All solid State Pulse Compression

Frequency

X frequency Band 9.410-9.495 GHz

Radiation Power

<=25W

UAV Recognition Distance

1

Typel: ≥500m
11

Type: ≥2000m

Multi-target Processing Capabilities

TWS

>

20 Batch

Antenna Speed

24/48 rpm

Radio Detection Module

Frequency Range

400MHz‐6GHz

Sensitivity

>

‐28dBμV/m

Direction Finding Accuracy

≤2°RMS

Audio Detection Module

Frequency

50Hz-20KHz

Sensitivity

-40dB

Impedance

600Ω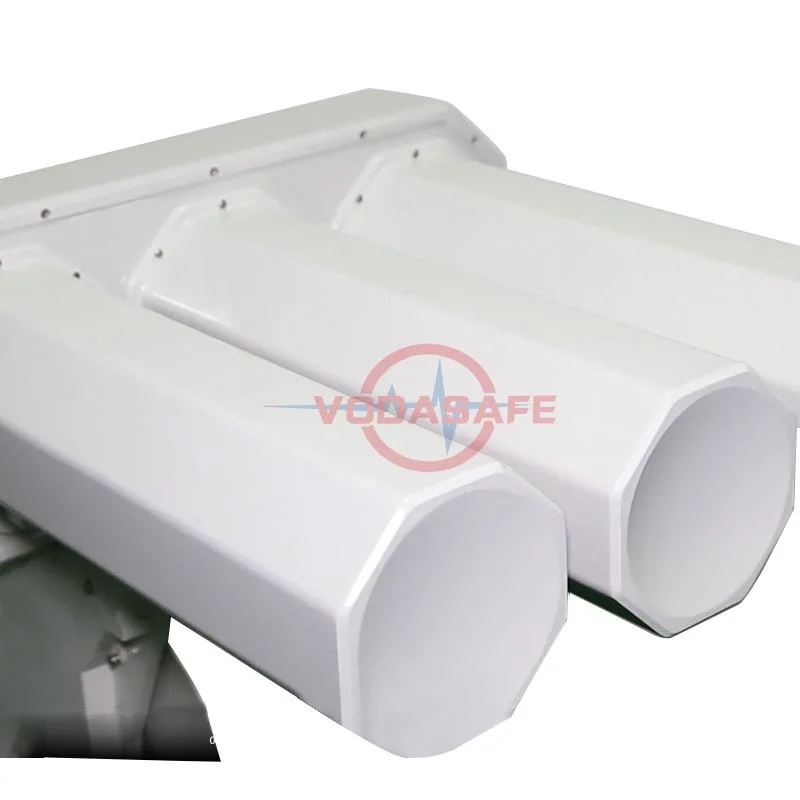 1.The new professional 3-channels integrated high-power drone counters with handheld design, shielding and defending most of the remote control drone brand series in the market, cutting off all communication between the drone and the controller.
2.Total Output Power:50W, Using self-developed high-gain directional antenna, the maximum shielding distance can reach 1500M.
3.Separate module design for each channel, VSWR standing wave protection, customizable frequency, easy maintenance.
4.Each machine has been tested multiple times with spectrum analyzers and long-term load aging before shipment to ensure stable machine quality and power.
5. Software protocol docking drone detection system, each channel switch is controlled separately to achieve the requirements of automatic return back or forced landing.
6. More channels and higher power model can be customized.