Support Drone Signal Jammer Project Jamming Drone Controlled Signals WiFi Gps Portable Counter Drone System

Description:
This drone killer is with built-in directional antennas design, adopt the import pelican draw-bar box, it is easy carrying, with wired remote controller and waterproof Aviation plugs, each drone shielding band could be controlled separately, there are five gears to control the output power of each drone controlled signal shielding parts, directional antennas design make it using conveniently, up to eight drone controlled signals could work at the same time.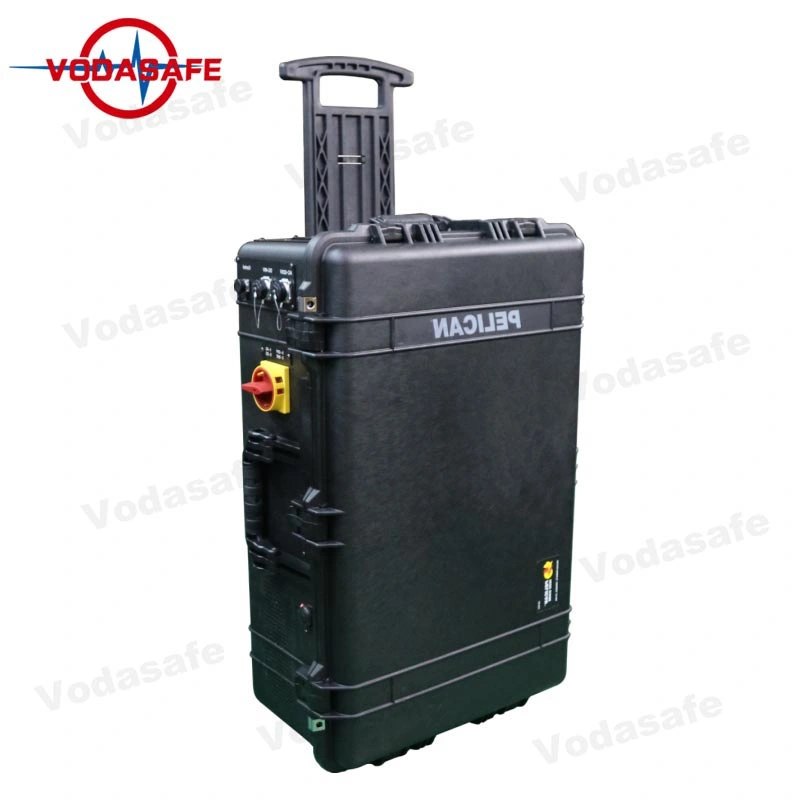 Technical Features
1.Adopting the United States imported Pelican safety equipment box, high pressure, dustproof, moisture proof.
2.UHF Broadband Technology.
3.Effective Segmentation.
4.Built-in full-band directional antennas.
5.Imported chips, slow start circuit design can avoid the sparking phenomenon.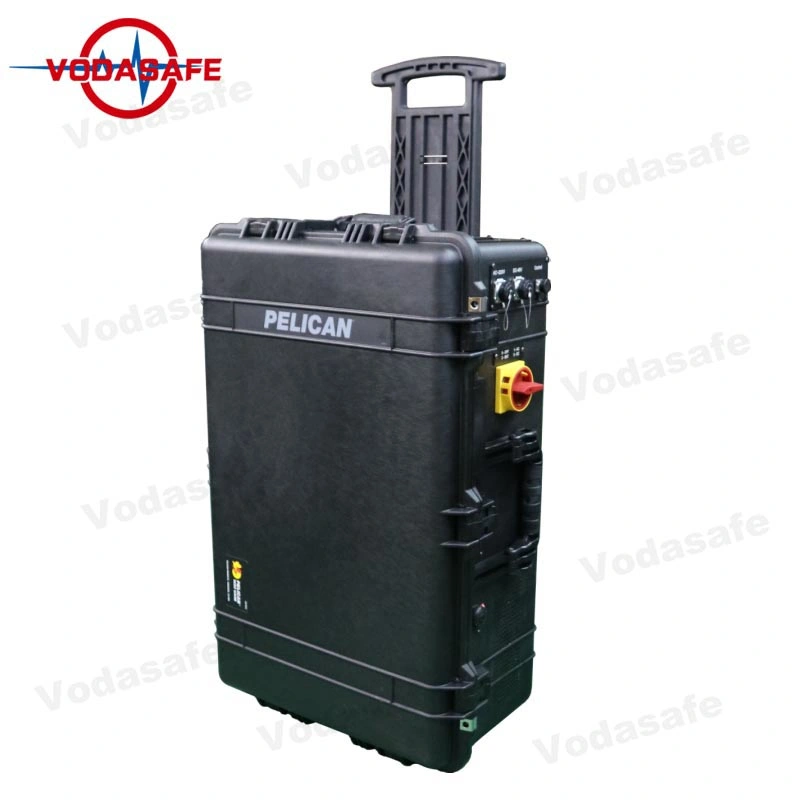 Applicable place:
This Model Anti Drone System Could Be Used in Government, Homeland Security, Large Gathering Place,
Counter-terrorism, Army Security,
Airport Security, Petrochemical Industry, Sports Venues, VIP Convoy Protection, Schools and Universities etc.
Technical Specification:
Output Power: 43 dBm/Band;
External Power Supply: AC-220V/DC-48V;
Power Consumption:480W;
Weight:50Kg;
Dimension(L×W×H):820×540×360 mm;
Humidity:30%-95%;
Operating Temperature:-10 to +50 Celsius Degree;