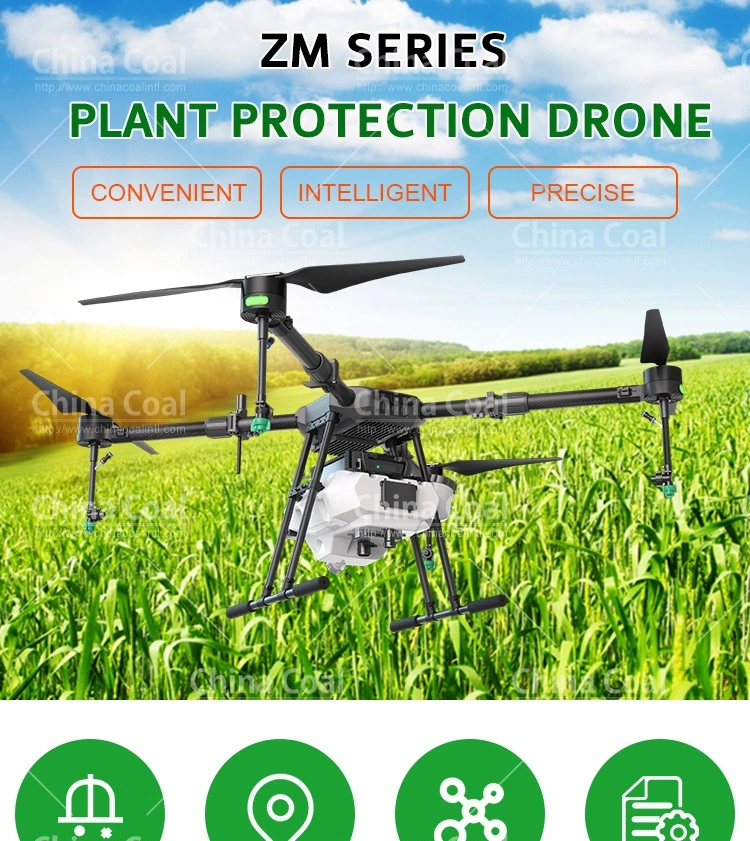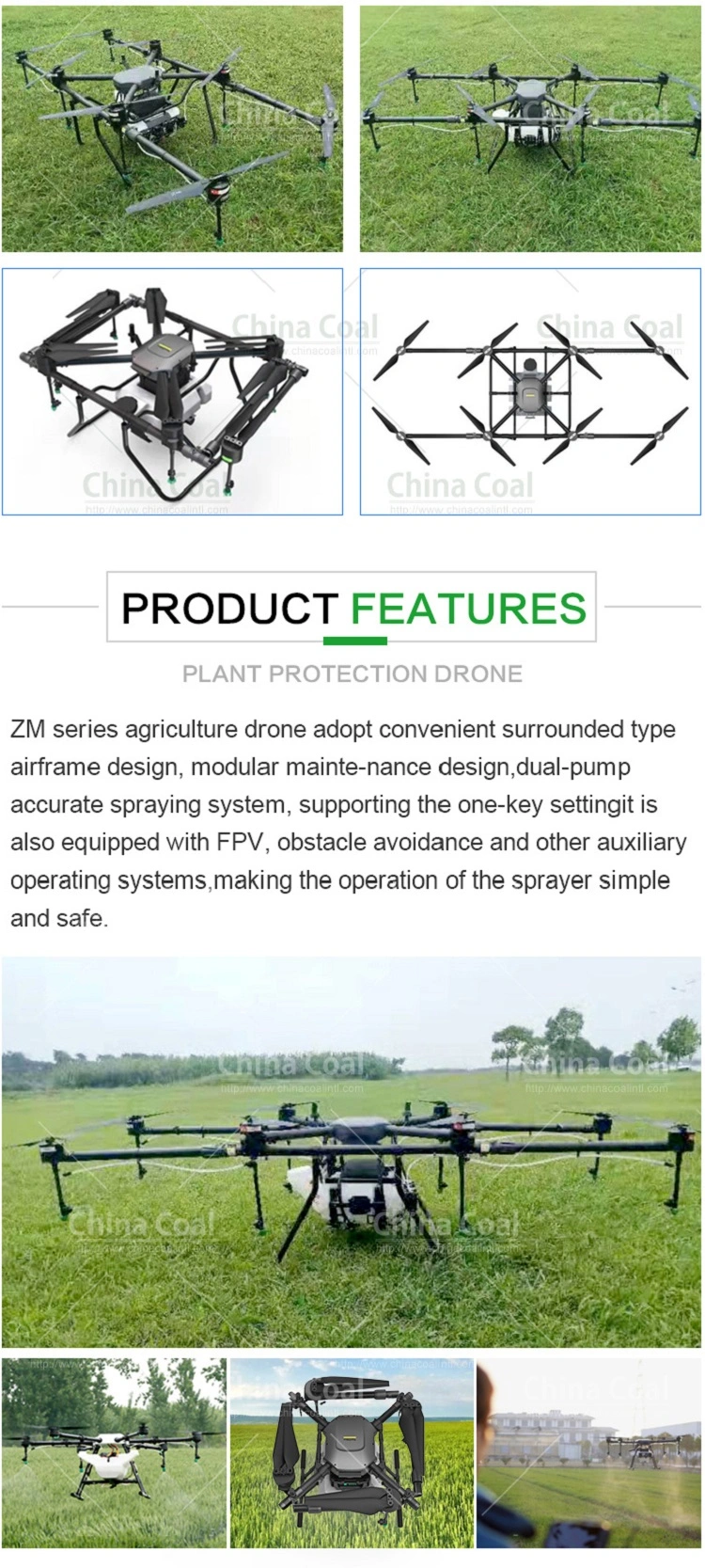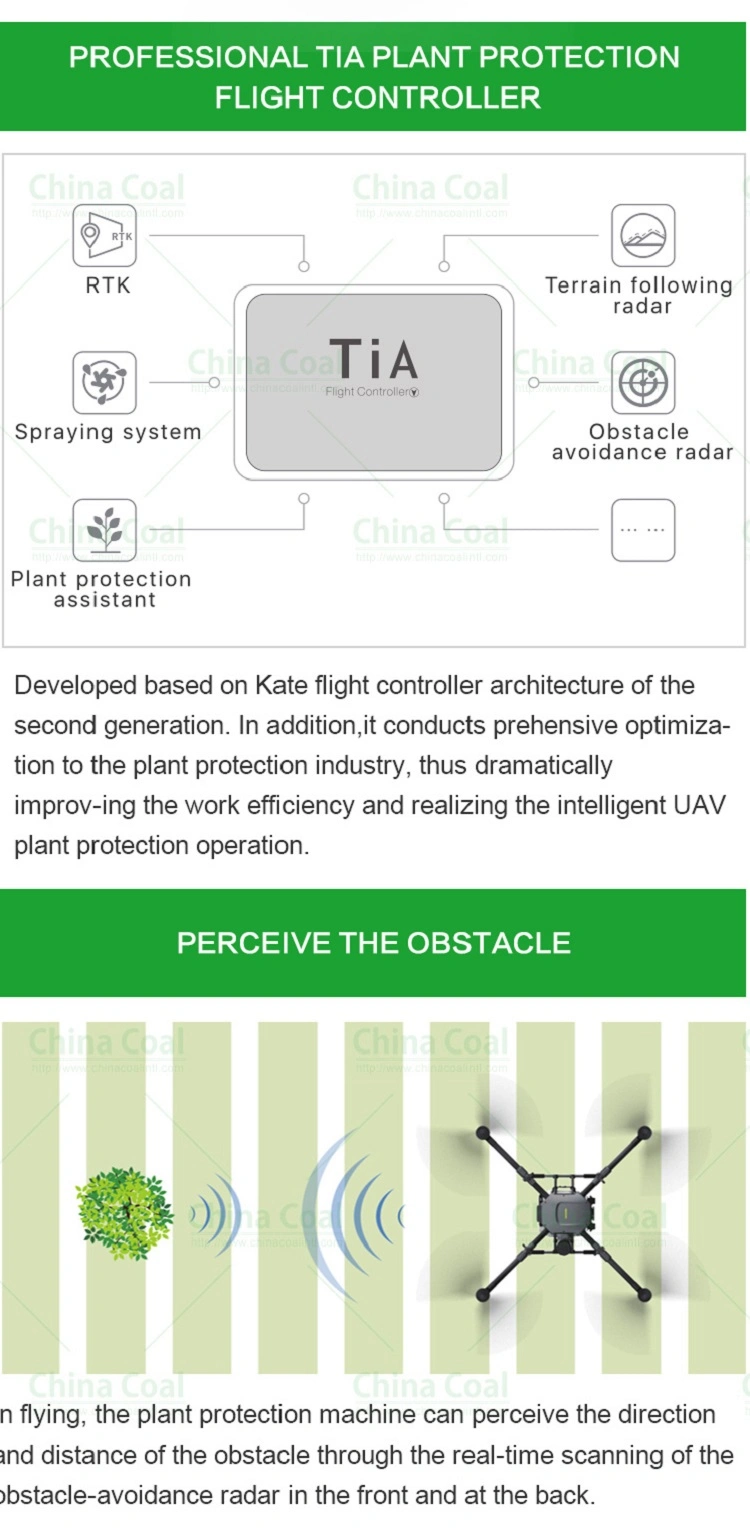 ZM820 Plant Protection Drone Introduction:
It is a convenient, efficient and economical folding four-axis plant protection drone for agriculture. The downward flow generated by the rotor helps the penetration of the medicament to the crop and the control effect is good. It adopts convenient enclosure body design and modular maintenance design. Its double water pump accurately measures the spraying system, supports one-click setting of acre usage; equipped with FPV, obstacle avoidance and other auxiliary operating systems, makes the sprayer easy to operate and safe; based on 4G high-speed network The intelligent data platform can efficiently transfer plant protection operation data, and the background system performs synchronous analysis and processing to make the management real-time visible and controllable.zmwm07
ZM820 Plant Protection Drone Features:
1. Made of carbon fiber material, with light weight and high strength, the foldable arm is designed for easy transportation.
2. Using brushless motor as power, long service life, equipped with high-precision GPS and IMU sensor, precise spraying of pesticides.
3. The plant protection assistant APP supports intelligent path generation, and can spray the operation autonomously to reduce the operator's work intensity.
4. Take-off adjustment is short, high efficiency, high attendance rate; one-button take-off and landing, full autonomy.
5. Environmental protection without waste gas, in line with energy conservation and environmental protection and green agricultural development requirements. Easy to maintain, low cost of use and maintenance.
ZM820 Plant Protection Drone Specifications:
| | |
| --- | --- |
| Item | Parameter |
| Type | ZM820 |
| Frequency band | 2.4000GHz - 2.4830GHz |
| Transmitter power band | 20dBm |
| Receiving sensitivity | -118dBm |
| Effective communication distance | Large 10km (outdoor, no interference |
| Battery type | Built-in 3.7V 3000mAh 1S lithium battery |
| time | 25 hours |
| Charging interface | Micro-USB interface |
| dimension | 225*123*35mm |
| weight | 560g |
ZM820 Plant Protection Drone Height Limit And Distance Limit
| | |
| --- | --- |
| Have GNSS | Flight limit |
| Large height | The flying height will not exceed the maximum height set in the Plant Protection Assistant APP |
| Large radius | The distance from the aircraft to the return point will not exceed the large radius set in the Plant Protection Assistant APP. |
| No GNSS | Flight limit |
| Large height | Flight height cannot exceed the height set in the Plant Protection Assistant APP |
| Large radius | Unlimited, no prompt |
ZM820 Plant Protection Drone Photos