EWT Li-polymer Battery Lp604250 3.7v 3000mah Lipo Battery
Voltage:3.7v
Capability:3000mah
NO.
Items
Specifications
1
Rated Capacity
1800mAh/2000 , 0.2C discharging
2

Minimum Capacity

1800mAh/2000, 0.2C discharging
3
Normal Voltage
3.7V
5
O.C.V
≥3.8V
6
Charge Ending Voltage
4.2V
7
Discharge Ending Voltage
3.0V
8
Standard charging method
23±2ºC 0.2C constant current charge to 4.2V, then constant voltage 4.2V charge till charged current declines to 0.02C
9
Charge current
Standard charge:0.2C Rapid charge:0.5C
10
charging Time
Standard charge:5.5~6.5 h
Rapid charge:1.5~2.5 h
11
Max. Charging Current
0.5C (10ºC~+45ºC)
12

Standard discharging

Current

-10ºC~+55ºCConstant current 0.2 C end voltage3.0V
13
Max. Discharging Current
1C (0ºC~+55ºC)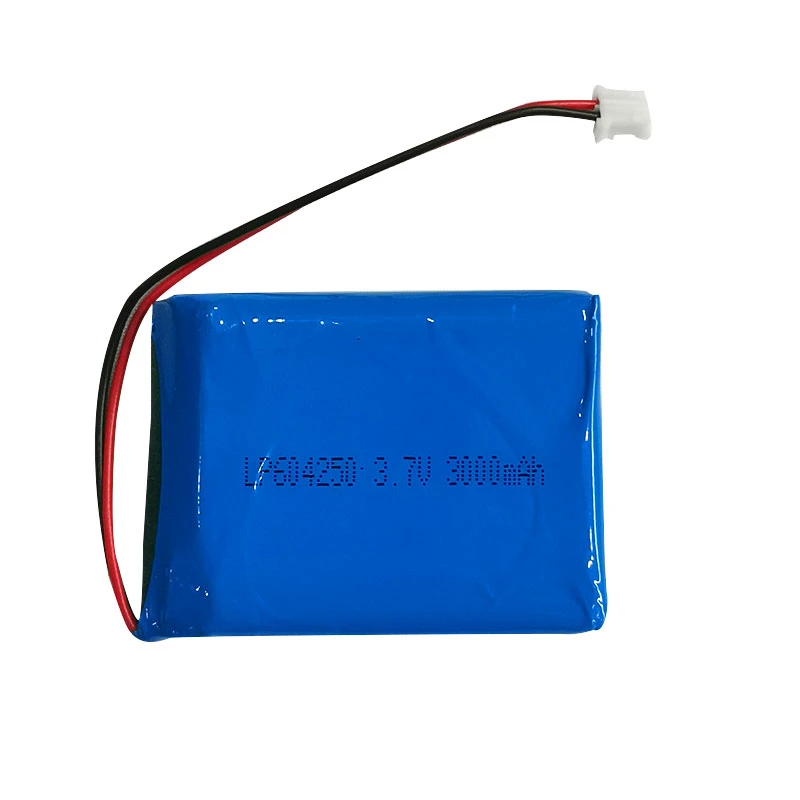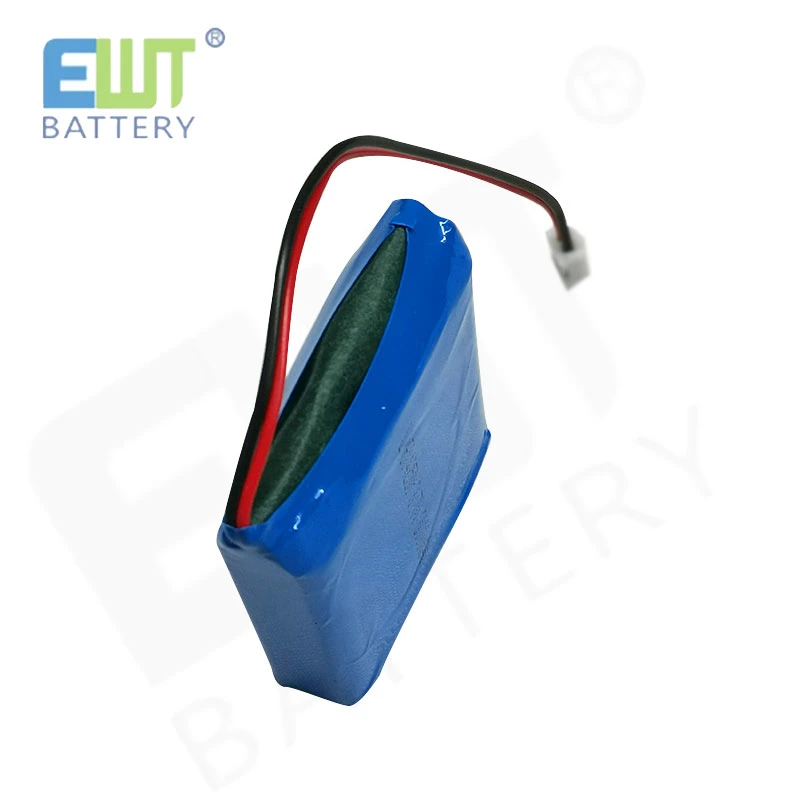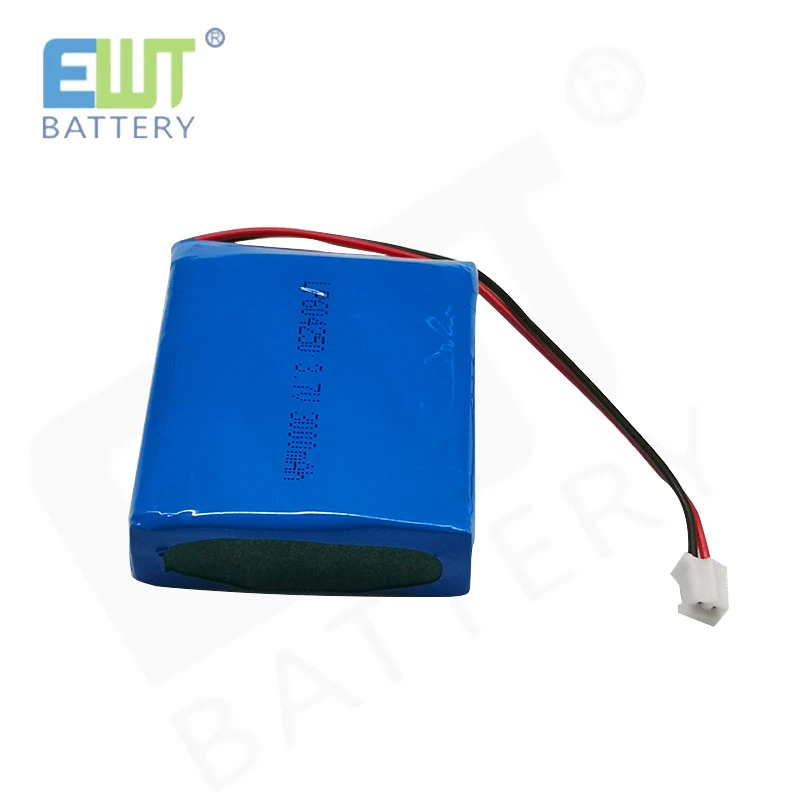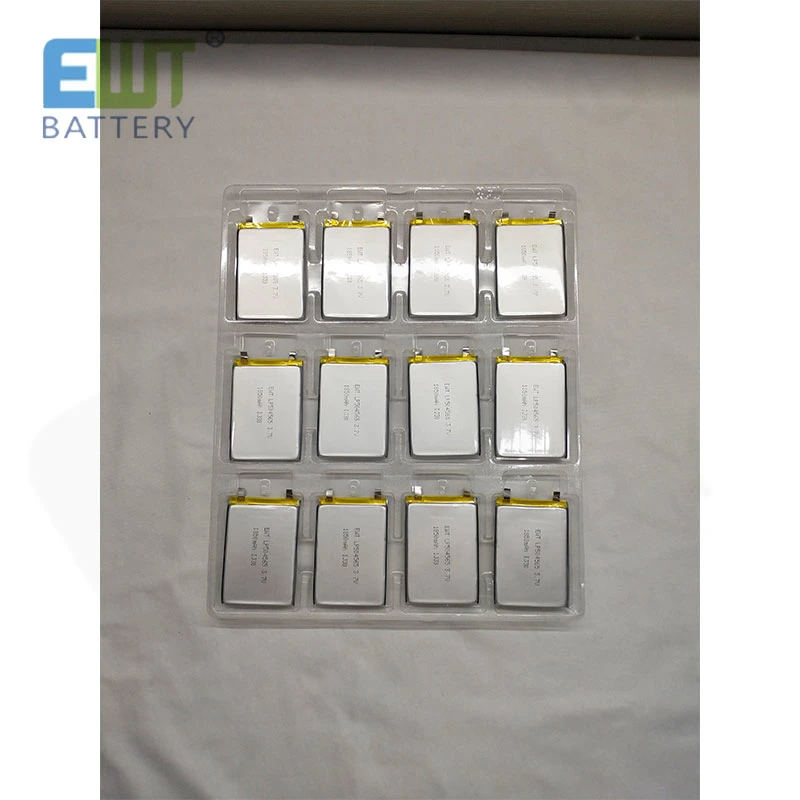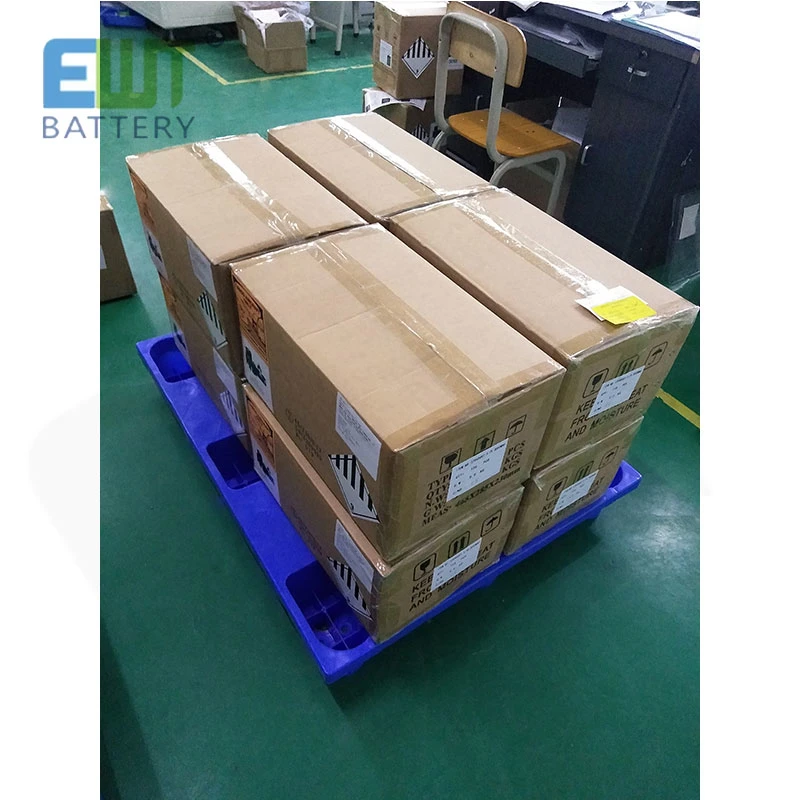 Featrue
1. Long service life and economical
The cell can provide more than 500 charge and discharge cycles. This makes it extremely economical, and provides an expected life similar to that of the device in which it is used.
2. Excellent discharge characteristics
have low internal resistance and high, flat voltage characteristics during strong current discharge, which ensures a wider application field.
3. Long shelf life
provide long storage life with few limiting conditions. It offers problem-free charge after long storage, permitting to use in a wide range of applications.
Others:
1, OEM orders are available
2, Superior quality and cost-performance ratio
3, Tags, plugs and connectors are available
4, We could design and produce the battery pack with plastic shell and assembly procession for customized configurations is available (we could design and develop Li-ion battery according to your product work performance & structure apprearance)

Quality and Certificate
EWT copany is ISO9001:2000 certified and the products are ROHS compliant. Our products have CE and UL certifications,with the top standard quality,our batteries are sold well in worldwide markets,including Europe,USA,Australia, Hongkong and other countries and regions.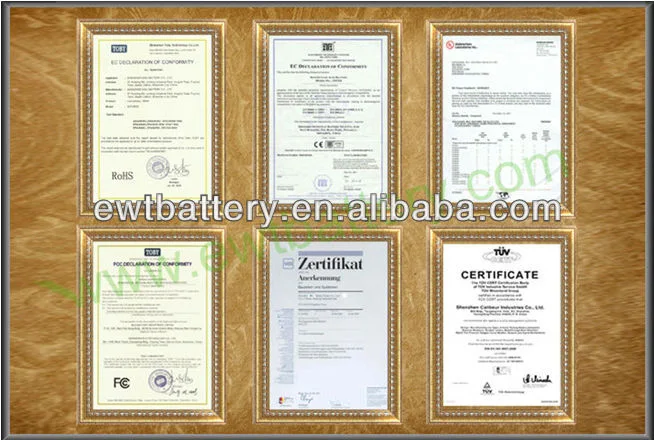 Procucts and Application
Main products of the company include Lithium Thionyl Chloride batteries, Lithium Manganese Dioxide batteries and LIthium Sulfur Dioxide batteries that are widely used in meters, Utility metering - AMR, Security - Alarms, Lighting - Night vision, Automotive electronics, Radio communication, GPS Tracking, Emergency location Buoys, Cameras, etc.. And Ni-Cd & Ni-MH battery for Power Tools, Emergency Lighting, Cordless Phones and Toys, etc..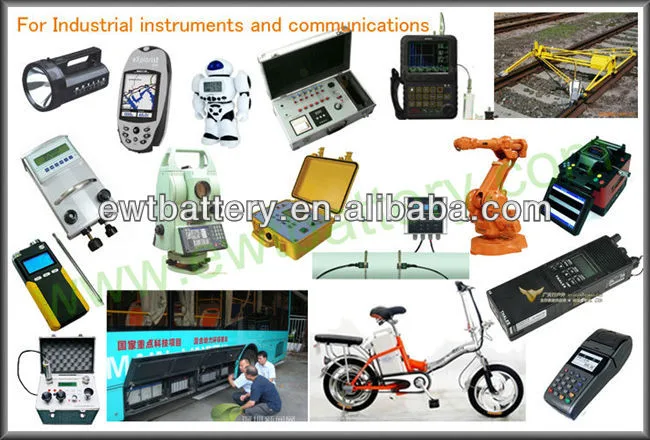 EWT battery manufacturer introduction
EWT Battery is a Hi-Tech enterprise estabulished in 2001 in China, Which is specialized in the research, design, production and sale of primary lithium battery(Li-SCLO2, Li-MnO2, Li-SO2) ,Lithium Ion Battery,Li-polymer battery and rechargeable batteries ( NiCd, NiMH) Depending on the creative R&D center, the production base and the sale, service net, the company has offered its customers excellent products and services.
Research and Equipments
Each of our research and development scientists and engineers has over 10 years of experience in the battery industry. Equipped with facilities imported from Germany and Japan, our engineers are dedicated in developping new products to meet our customers' demands and specific requirements!